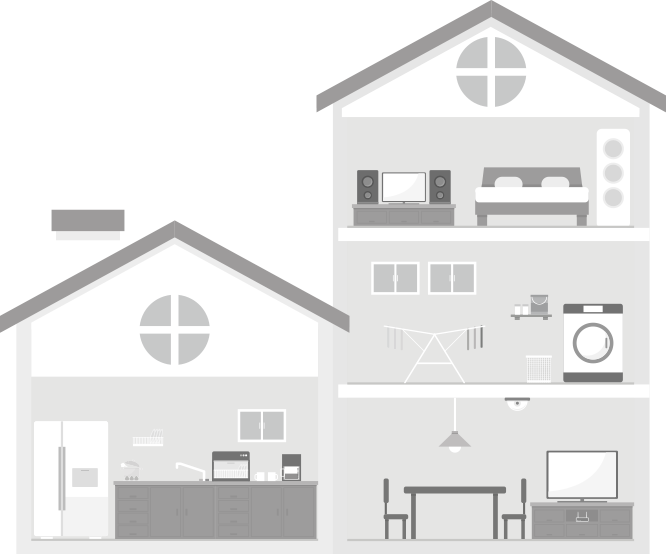 Features
Whole Home Coverage

Multiple W-Fi nodes work together to create one large seamless Wi-Fi network

One Wi-Fi Network

Stay connected to the same network name and password as your router, without having to switch your devices between networks or fighting with clunky extenders

Access Point / Node Steering

Eliminate Wi-Fi disconnects and dead spots within a house

Band Steering and Load Balancing

Make sure that client devices are connected to the fastest Wi-Fi possible
On Any Platform, Any Device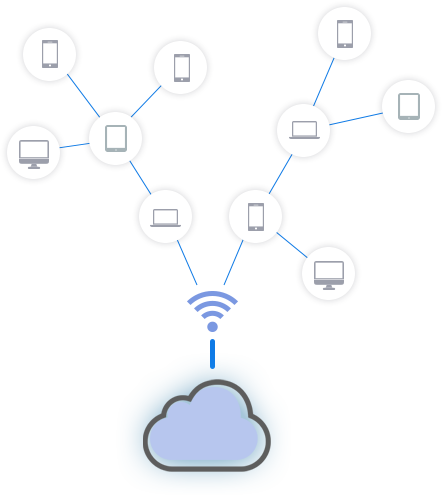 KAON Smart Wi-Fi Mesh works on any platform and any device. Not only AP routers and beacons, but also residential gateways can create a single mesh network with the same beacons. With KAON Smart Wi-Fi Mesh products and solutions, service providers will be able to reduce cost by offering gateway and beacons in compelling bundles according to their service type and consumer demands.
Smart Connect and Monitoring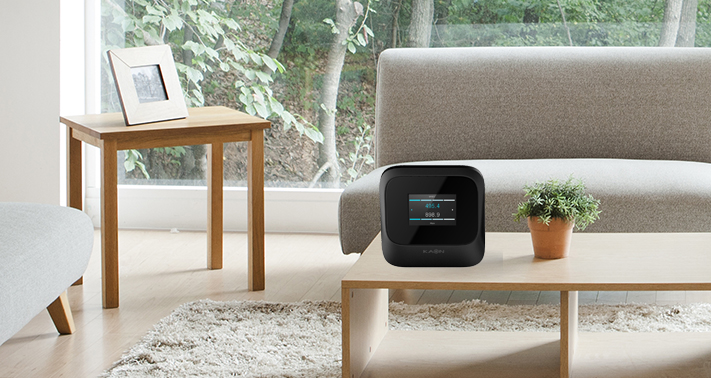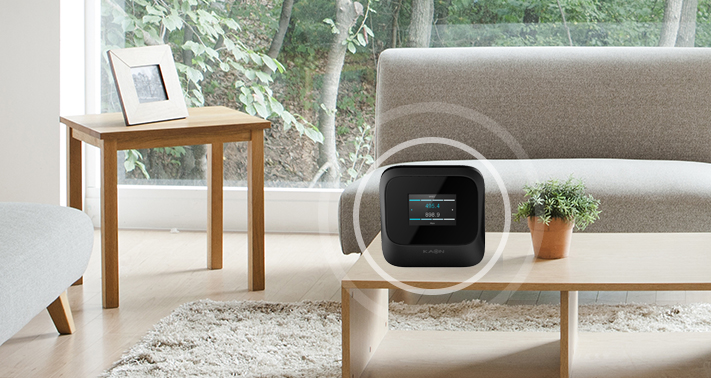 KAON Smart Wi-Fi Mesh seamless home networking with simple monitoring and configuration through mobile app and KRMS (KAON Remote Management Solution). Smart Connect enables all gateways and beacons to connect each other with minimal configuration steps, and KRMS and mobile app offers monitoring and management tools for device connectivity and mesh network status.
<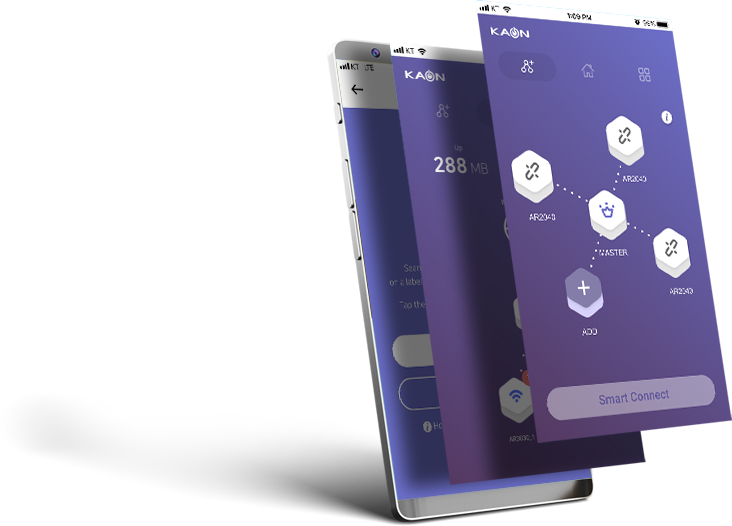 Easy Installation, Simple Use
Easy Setup

Simply download the KAON Smart Wi-Fi app to set up a product in just a few minutes

Guest Access

Easily create and manage separate internet access for guests

Mesh Network Map

Monitor the mesh nodes configuration, network status, and wireless client devices connected to each node

Parental Controls

Create Internet schedule and block specific sites for children

Wi-Fi Settings

Check the connection status, manage Wi-Fi settings, and find the best Wi-Fi Channels